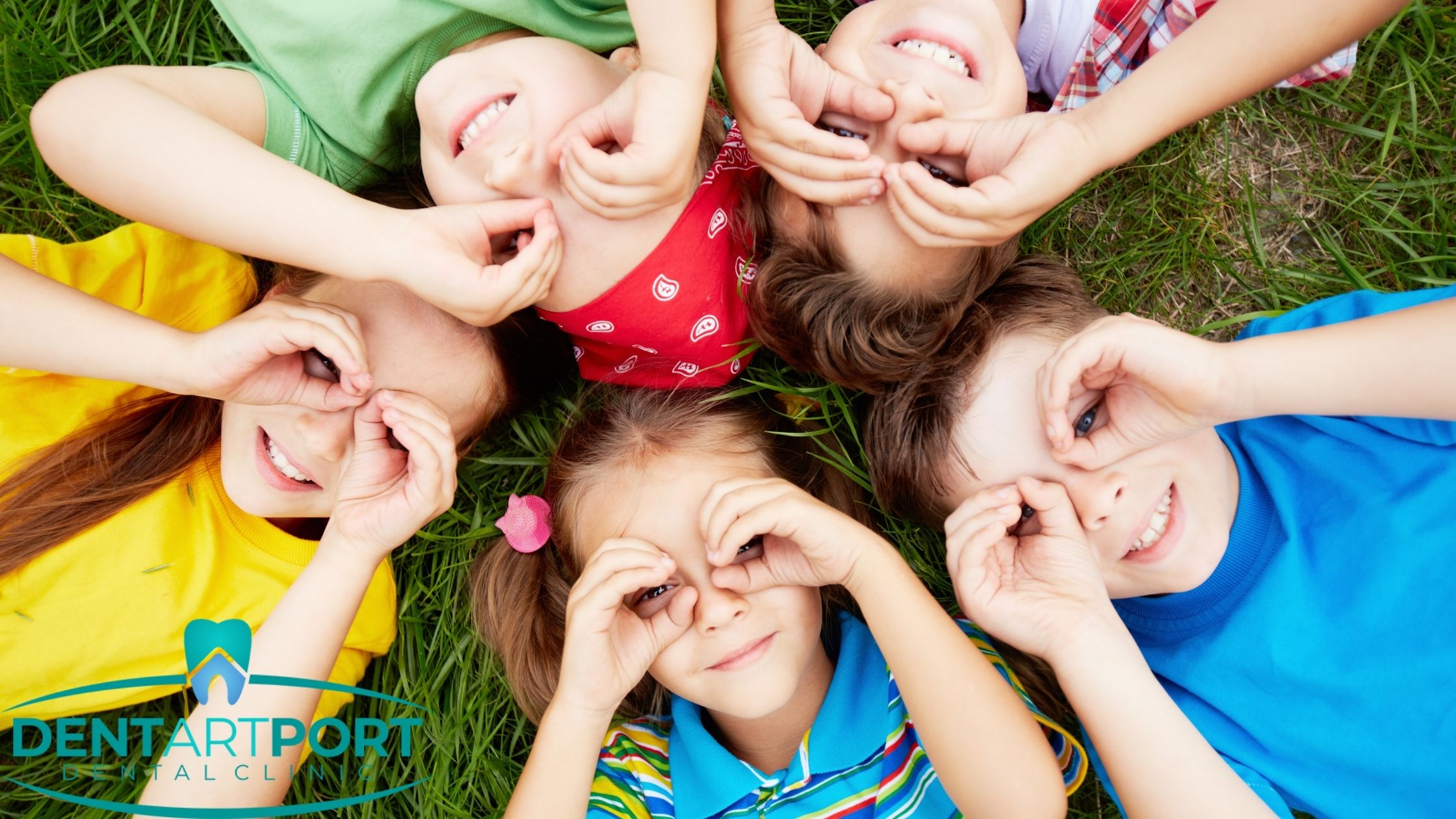 At Dent Art Port Dental Polyclinic , we offer comprehensive dental care, post-nutrition dental care, preventive treatment and aesthetic treatment applications for your children. For adolescents, we apply new permanent teeth, preventive treatment, orthodontics for mixed teeth, oral and facial trauma management and aesthetic dental care.
It is never too early to start thinking about your child's oral health. By establishing a good oral health routine, you are gifting healthy teeth and gums that will greatly affect your child's health in the future. We offer each child a tailor-made treatment plan to ensure they receive the best possible dental care.
Our friendly, dedicated team will do everything in their power to welcome your little ones and help them feel comfortable. Thus, their visit will be a stress-free and educational visit. If your child is feeling anxious, please let us know in advance. We will do our best to offer a warm and friendly welcome at Dent Art Port Dental Polyclinic .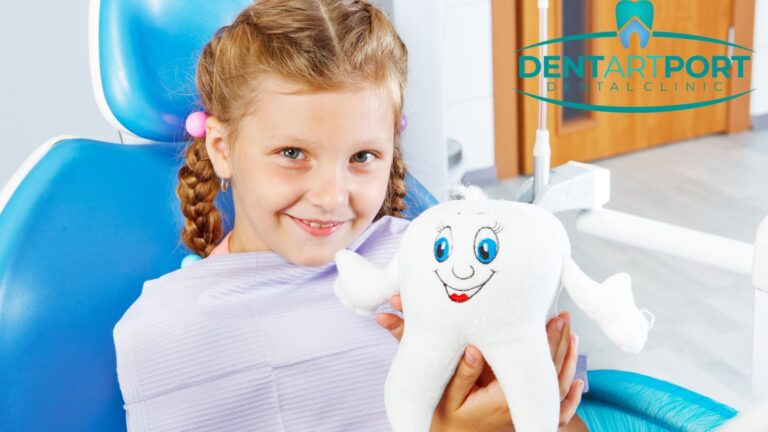 What Do We Do For Children?
General cleaning and maintenance
Personalized dental plans
Managing and preventing early tooth decay
Children's tooth extractions and fillings
Treatment of oral diseases and gum problems
Management of dental trauma
Dental care for children with special needs and medical problems
Here are some tips to help him prepare for his first visit:
Role play and practice: Let your child know what to expect by acting at home While your child is playing the patient, you play the dentist; make sure everything is fun and lively.
Make brushing more fun: Sing songs and play games while you and your child brush your teeth. This can help make proper dental care more interesting.
Associate dental care with positive words and emotions: When talking about dental care, avoid using negative words such as "ah", "hurt". This includes not referring to drills and needles, or suggesting that the dentist will pull out their teeth if they 'don't brush properly'.
Reassure your child : Stay happy, confident and excited throughout the whole process to keep your child feeling safe and comfortable. Remember that children follow their parents so make sure you create a great role model for your child.
We recommend that you bring your child's favorite toy with you at their first appointment. Because this toy helps them relax and distract them while talking to the dentist.
As Dent Art Port Dental Polyclinic, we always recommend parents to introduce their children to professional dental care at an early stage. As soon as your child's first tooth falls off, you should start regular checks and treatments. You can bring them with you to introduce them to our pediatric dental clinic doctor when they have no problems. In this way, your child can be comfortable in the dental environment and have a positive relationship with your dentist.
Contact Us Now! 05527877271/02523827271